Connect with others, exchange your ideas and grow!
Since 2016, our team has supported many companies and people to realize their visions of international collaboration and diversity.
Initially through our Chinese counterpart, Youxin Medical Technology Co., Ltd. It is an authorized promotion unit of the German Medical Transparency Management System and Standards Committee (KTQ) and German COGNOS Education Group.
Due to our great success, we decided to establish the Sino-German Medical Technology & Education Management GmbH in Germany in 2019. This will allow us to coordinate our cooperation activities even better, have a permanent presence in the EU and Germany and provide you with a better service.
Since December 2021 we are the first official partner of the Chinese IP Right trading platform
Thanks to our good relations in business and politics, we were able to secure the position as the first official partner of the Chinese IP Right trading platform (IPEH). Here you can sell or license medical IP rights (patents, trademarks, copyrights, etc.).
The platform works with international standards. That ensures your IP protection. Through this platform, we can provide you with a convenient and secure way to monetize your intellectual property right.
This will save you a lot of time, hassle, and money. So you can fully concentrate on your business and your projects.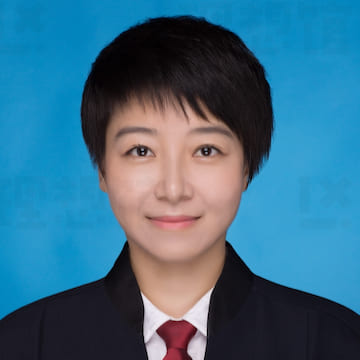 Lee Qingyan
Legal Advisor
Qingyan is a highly professional corporate lawyer for more than 13 years. She graduated from top universities and is a partner of one of the best law firms in China. She will assist you and your project to evade all legal pitfalls. We are so lucky to have her on board.
Li Qingsong
Consultant
Qingsong has a profound knowledge of the medical and educational market. Working many years in Germany, he understands the western and the Chinese world. He has successfully assisted many cooperation projects in Germany and China.
Sebastian Hahn
Director
Sebastian has rich international experience, having studied and lived in 4 countries and has an MBA from a world-class university. He is an excellent strategist and brings your cross-border projects to a successful outcome.
Consulting
• Process and structural consulting for hospitals and healthcare centers
• Consulting and arrangement of joint ventures
• Cooperation and investment
Services
• Knowledge transfer (e.g. TCM)
• Find cooperation partners in China and Germany
• Implementing contact with the local government
• Assisting the whole cooperation process
Services
• Speed up the approval process for your pharmaceuticals
• Let you benefit from China's most advantageous special economic zone
• Find the right contact persons in the Hainan Free Trade Port
• IP right transactions
Knowledge
We support you to grow your knowledge through exchange.
Talents
Be visible on 2 continents and attract more talents.
International
International cooperation are an easy way to get a foothold abroad.
Exchange
We connect South China and Hainan with the world & the world with South China and Hainan.
Diversity
A diversity of people means a diversity of ideas. We give you this valuable opportunity.
Grow
Grow your institution through international exchange and cooperation.
Connect
We connect you directly with eligible cooperation partners in China. No intermediary.
Cooperation with Leading Hospitals and Universities
Brand sharing, Technological and Management Support, Talent Development, Academic Education & Exchange
It makes us happy when we see international collaborations and projects grow and flourish. It is this good feeling that always motivates us.
According to your visions and requirements, we will find a perfect location and Chinese partner for you. You don't need to waste time on this. We conduct pre-screenings and organize meetings with the right contacts. If you need a plot of land for your project, it is even possible to get a plot of land for free. We will be happy to advise you.
Are you interested in cooperation with a private or public Chinese university? You don't know the Chinese market that well? Are you worried that you won't find a trustworthy partner?
There are indeed many problematic aspects that prevent many from entering the lucrative Chinese market. By doing so, you miss out on many valuable opportunities to grow and diversify your organization.