We Are Your Partner for
Successful Cooperation Projects in HealthCare & Education

We Are Your Partner for
Successful Cooperation Projects in HealthCare & Education
"In everything we do, we believe that international exchange and diversity is the key to success. We believe in building bridges between cultures, people and companies.
The way we create international exchange is simply by bringing people with visions and ideas together."
Hainan Provincial TCM Hospital
Business Association of South China in Europe e.V.
Guangdong Youxin Medical Technology Co., Ltd.
SGCR Sino-German Medical Training Center for Children and Health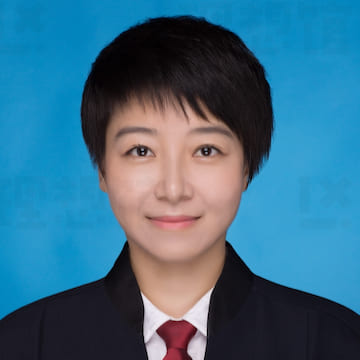 Lee Qingyan
Legal Advisor
Qingyan is a highly professional corporate lawyer for more than 13 years. She graduated from top universities and is a partner of one of the best law firms in China. She will assist you and your project to evade all legal pitfalls. We are so lucky to have her on board.
Li Qingsong
Consultant
Qingsong has a profound knowledge of the medical and educational market. Working many years in Germany, he understands the western and the Chinese world. He has successfully assisted many cooperation projects in Germany and China.
Sebastian Hahn
Director
Sebastian has rich international experience, having studied and lived in 4 countries and has an MBA from a world-class university. He is an excellent strategist and brings your cross-border projects to a successful outcome.
We Connect You Directly With Eligible Chinese Partners
We support Chinese regions, universities and hospitals in strengthening their internationalization. Our mission is to find cooperation opportunities for our Chinese partners and support international exchange.
Fast
We make a pre-screening, identify the right contact persons & decision-makers and connect you with these persons.
No Hidden Costs
We bring you in direct contact with the Chinese partner. No fees, no hidden costs.
Safe
Your IP-Rights are safe and according to international standards.
Win-Win Cooperation Projects
in Education & HealthCare
We are the go-to address for anyone
planning exchange and cooperation programs
in South China and Hainan.
Do You Have a New Cooperation Project in China in Mind?
With us you will quickly get in direct contact with suitable universities. If your project is located on Hainan you will enjoy all the benefits of the

Hainan Free Trade Port

.
Our partners are Chinese public and private hospitals and universities. If you are interested in setting up a cooperation in China we will connect you directly to our Chinese partners.
"Building one bridge is not enough.
We want to build a diversity of exchange and cooperation possibilities
for a better world. To give everybody the chance for cooperation and exchange."
Tax benefits only available in the Hainan Free Trade Port
Your products will be declared as produced in China
Faster certification