Hainan Provincial TCM Hospital
Business Association of South China in Europe e.V.
Guangdong Youxin Medical Technology Co., Ltd.
SGCR Sino-German Medical Training Center for Children and Health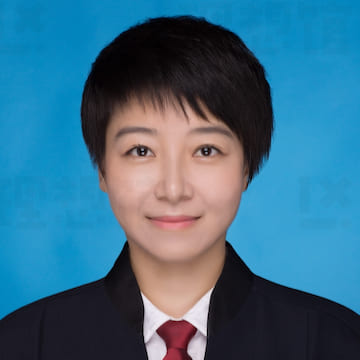 Lee Qingyan
Legal Advisor
Qingyan is a highly professional corporate lawyer for more than 13 years. She graduated from top universities and is a partner of one of the best law firms in China. She will assist you and your project to evade all legal pitfalls. We are so lucky to have her on board.
Li Qingsong
General Manager
Qingsong is a seasoned manager specializing in the medical and educational market. Working many years in Germany, he understands the western and the Chinese world. He successfully implemented many cooperation projects in Germany and China.
Sebastian Hahn
Marketing Director
Sebastian has rich international experience, having studied and lived in 4 countries. He will help you overcome obstacles to effective cross-cultural communication to complete your project successfully.
We Connect You With Trustworthy Partners and Support You.
We also assist you to clarify any unclear questions or solve communication problems with the your Chinese Partner.
Flexible
You can set your own conditions that suit you best.
Easy access
Save your time and money. We give you easy access to the whole Chinese market.
Safe
Your IP-Rights are safe and according to international standards.
Win-Win Cooperation Projects in the Medical Field
With us, you get access to the Hainan Free Trade Port –
The most advantageous special economic zone in China.
Do You Have a New Cooperation Project in China in Mind?
With us, you get direct market access to the entire Chinese market & enjoy all the benefits of the

Hainan Free Trade Port

.
No compromises! We are only satisfied when we get a win-win situation for you and your Chinese counterpart.
Tax benefits only available in the Hainan Free Trade Port
Your products will be declared as produced in China
Faster certification